The careful management of stocks of logs ready to be sawn at our production
sites ensures occasional or regular supplies of sawdust.
nimf15
Nimf 15 treatment unit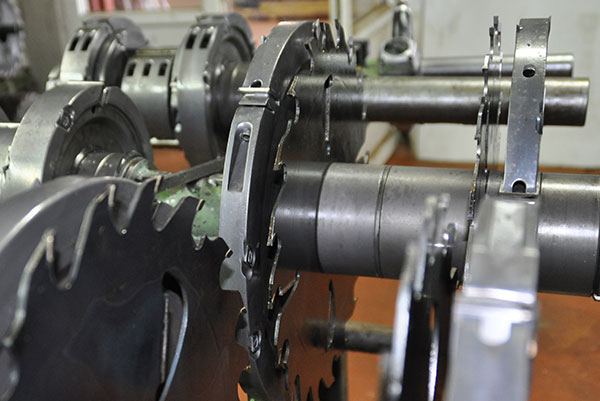 Organised in 3 shifts, the teams, spread over 9 cutting lines in Deux-Sèvres and Landes, process more than 400,000 m3 of wood each year. The group's historical activity, softwood processing, is primarily intended for the manufacture of boards, beams and pallet blocks. Organised to allow the production of very large series as well as specific small series, our production processes are adapted to all types of customers and products.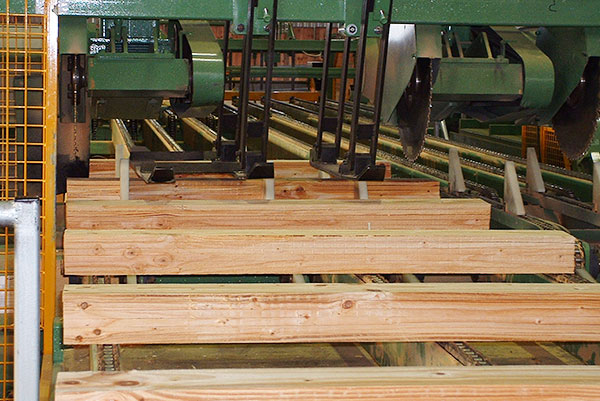 The 3 lines dedicated to large wood in Secondigné-sur-Belle, Secondigny and Chef-Boutonne (Deux-Sèvres) also allow the development of local species. Poplar, partly transformed into beams for pallets, but also supplied to furniture, construction and toy manufacturers, is one of the key points of the Archimbaud group's commitment to tree cultivation.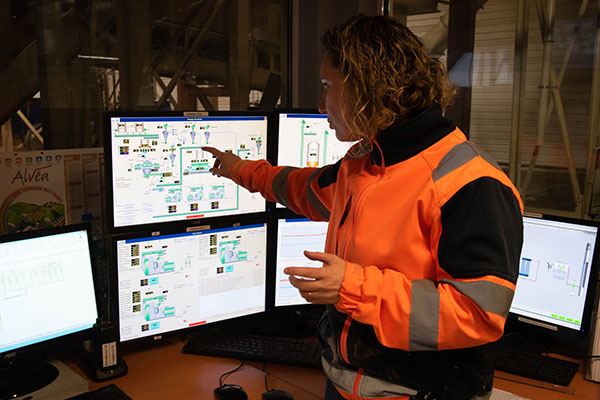 In order to optimise resources and guarantee high cutting quality, the Archimbaud group develops all its production tools in its in-house design office. For small timber, our specially designed cutting lines allow us to offer pallet boards with small knots. This gives Archimbaud products superior mechanical characteristics.
Handling specific requests
Our industrial tool adapts to almost any requirement in terms of board sections. It also enables us to supply specific boards to pallet and packaging manufacturers: grooves, bevels, profiling for palox repair, bevels for special packaging, etc.
Archikit, the ready-to-assemble pallet solution
In order to respond to new requirements for flexibility, cost reduction and optimisation of transport, the Archimbaud Group offers pallet manufacturers a solution of pallets delivered in kit form, ready for assembly.
Boards manufactured on the latest generation of automatic lines
High quality, ultra-safe riveting of the board
Made-to-measure boards
Recycled or solid wood composite blocks
Made-to-measure skis/soles
Fresh or dry sawdust
Raw or Nimp15 treatment