Key player in the wood industry
As part of the environmental approach that has characterised its development in recent years, the Archimbaud Group also treats forestry brushwood and related waste by producing energy in a biomass cogeneration plant. This commitment, which limits its carbon footprint, enables its industrial activity to move towards energy neutrality.
After 30 years of intense transformation
The Archimbaud family business, still anchored in the Deux-Sèvres and Landes regions, has become a reference sawmill in the forestry-wood sector as well as in the pallet sector. With the acquisition of the company Migeon in 2011 and that of Francepal at the end of 2020, the group has also established itself as one of the very first French manufacturers of pallets made exclusively from French wood.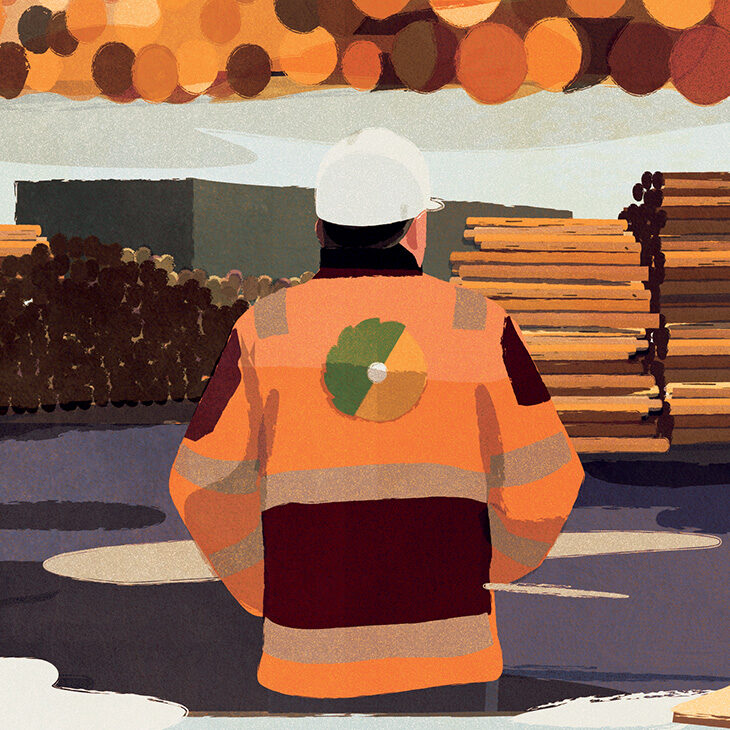 With a progressive family culture and a vision of reconciling economic, social and environmental issues, the company is on the threshold of a new transition. Its sale to a foundation, which will eventually become the group's majority shareholder, guarantees its projection towards a sustainable future that respects its founding values: pioneering spirit, solidarity, loyalty and simplicity.
Purchase of the Secondigné-Sur-Belle mill by the Archimbaud family.
Purchase of the first table saw for the mill
Purchase of the first chainsaw
The sawmill cuts its first wooden pallet
First sawmill in Labouheyre
Purchase of "Les Palettes Ariégeoises LPA"
Production of the first wood pellets in Secondigné-sur-Belle
Opening of a wood pellet production unit in Labouheyre
Acquisition of the pallet manufacturer Migeon Frères in Secondigny
Launch of Cogeland, a biomass cogeneration plant in Labouheyre
Opening of a pallet production workshop in Dubai
Creation of the Archimbaud pour l'Homme et la Forêt Fund (shareholder foundation)
Construction of a high-volume timber line in Secondigné-sur-Belle for sawing local poplar trees.
Launch of Archiblock, France's first production unit for recycled wood pallet composite blocks